---
Vielka Jimenez
Vielka Jimenez, Alumna Capacitación Empresa.
Excelente tutoría para el manejo de programas, superó mis expectativas y aprendí mucho. Recomiendo sus clases privadas porque se enfocan en las necesidades del cliente.
Jeppe Grangaard
Jeppe Grangaard, Creative Cross-Border Communications
I have had the pleasure of working with him from Copenhagen. Rodolfo's photography, was outstanding. He was thoroughly. An all-around good guy to work with.
Luis Hurtado
Luis Hurtado, Gerente Comercial de Somela.
Rodolfo es un excelente fotógrafo, muy comprometido con los de entrega. Sus trabajos son de excelente calidad captando las necesidades y el look and feel requerido.
Francisco Campla
Francisco Campla, Dueño Agencia Penta Mac Gready.
Siempre es un gran aporte dentro del proceso creativo, capaz de unir el arte y la tecnología en una sola obra. Completamente recomendable. Ha trabajado conmigo desde que abrimos la agencia.
Luciano Gougain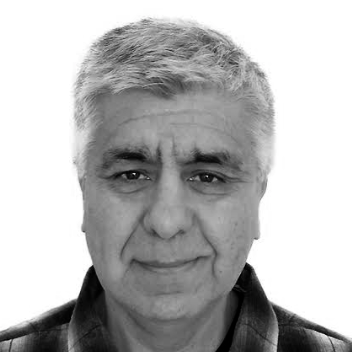 Luciano Gougain. Director Creativo en CIVITAS COMUNICACIÓN
Rodolfo es un profesional experto, creativo, con mucha experiencia, iniciativa y una dilatada trayectoria que avalan su trabajo. Excelente profesional que con su visión le da un alto vuelo a marcas y empresas a nivel mundial.
Vieri Tomaselli
Vieri Tomaselli, Image Group.
Rodolfo is a highly talented, knowledgeable and professional photographer based in Santiago, Chile. When it comes to shoot in Chile, for your brand and/or products, there's no other person you would look for but Rodolfo. You'll be simply delighted by overall A+++ service.